Blue Whiskey Cup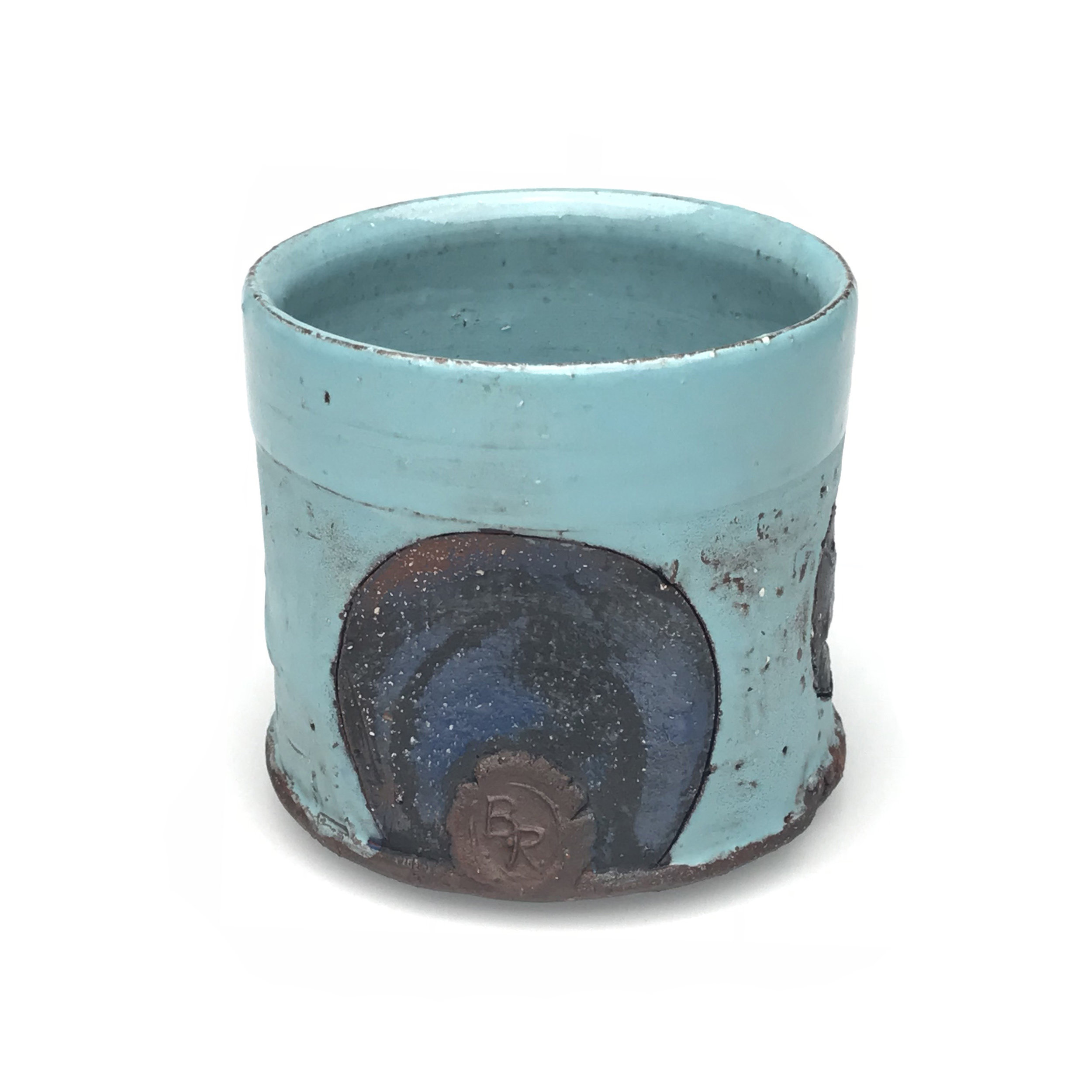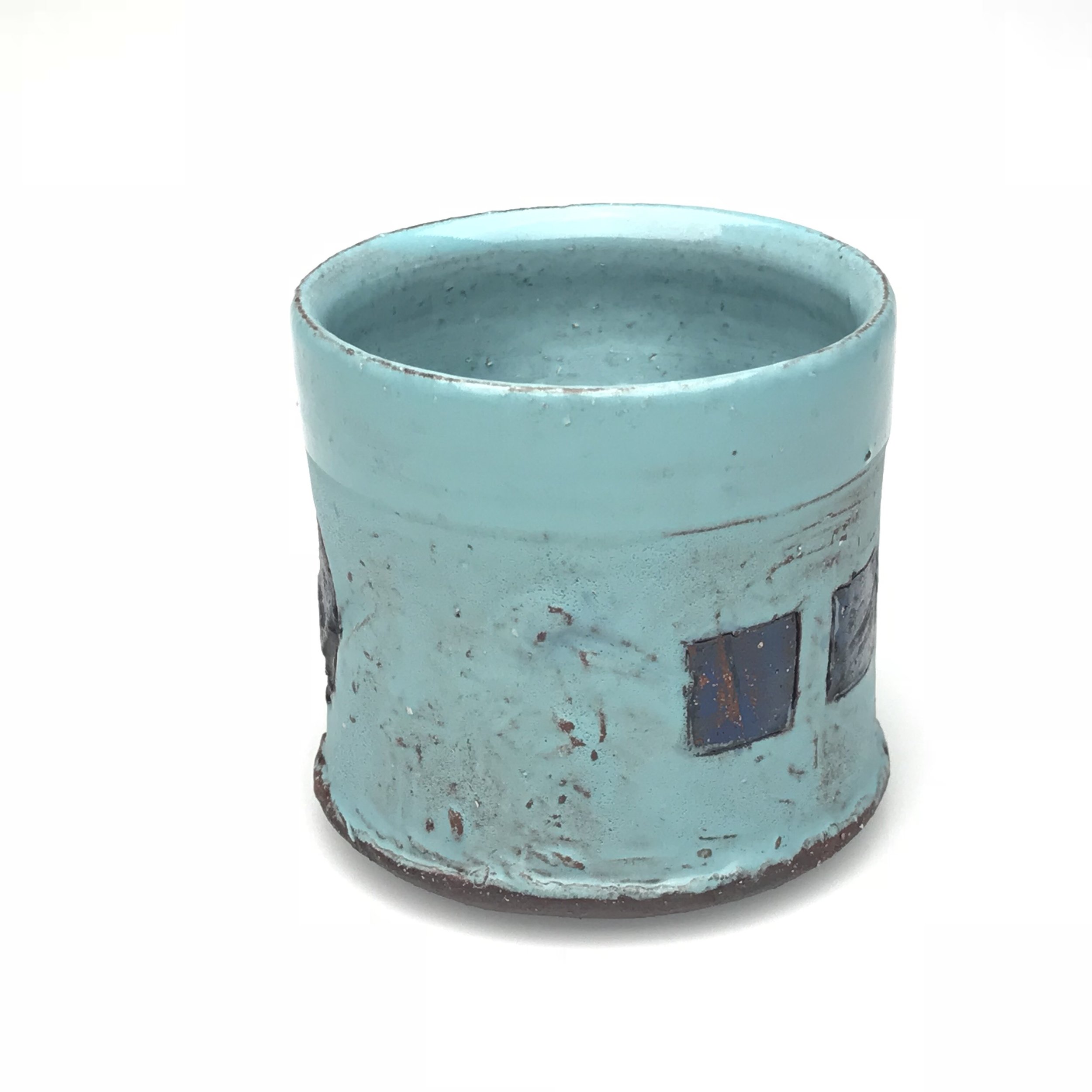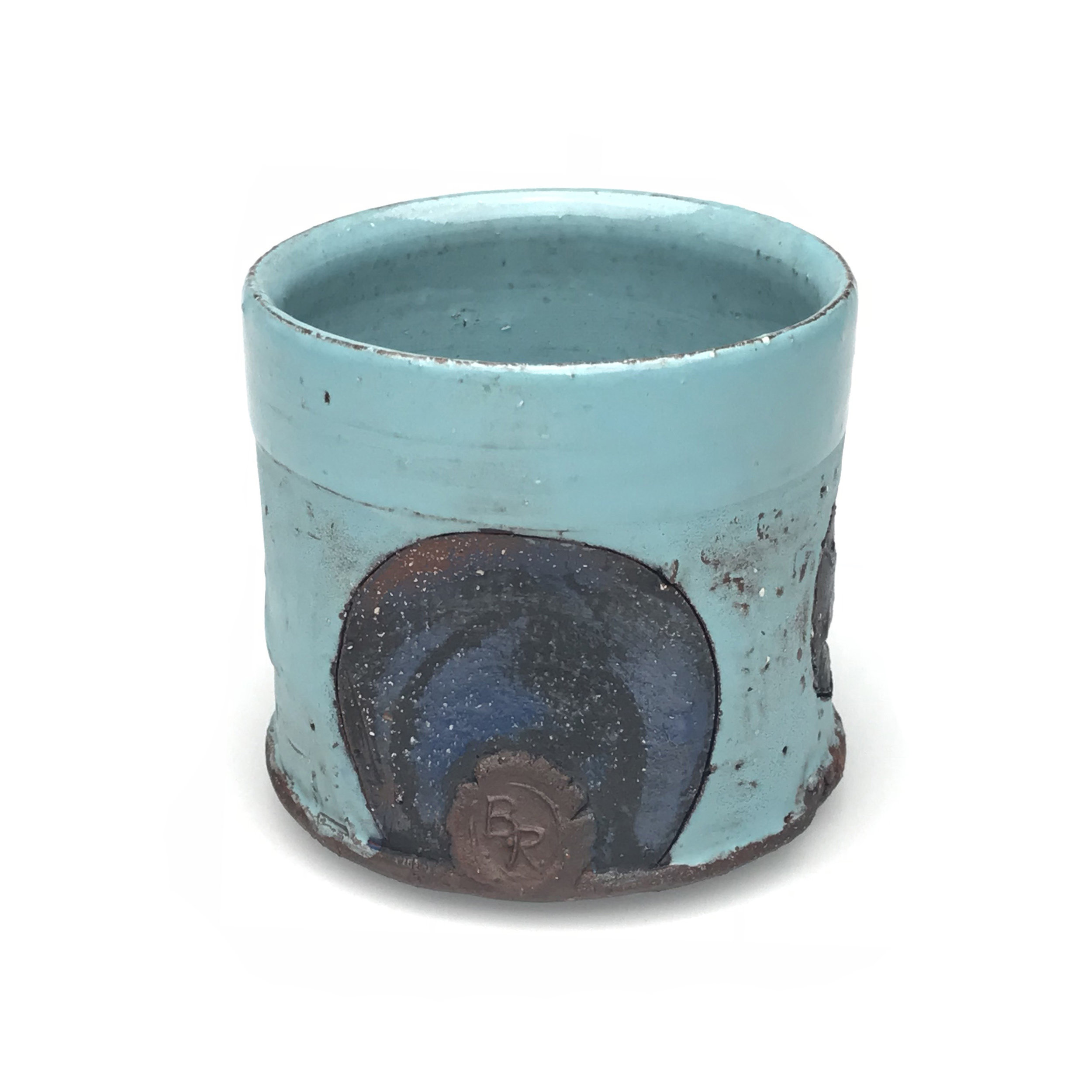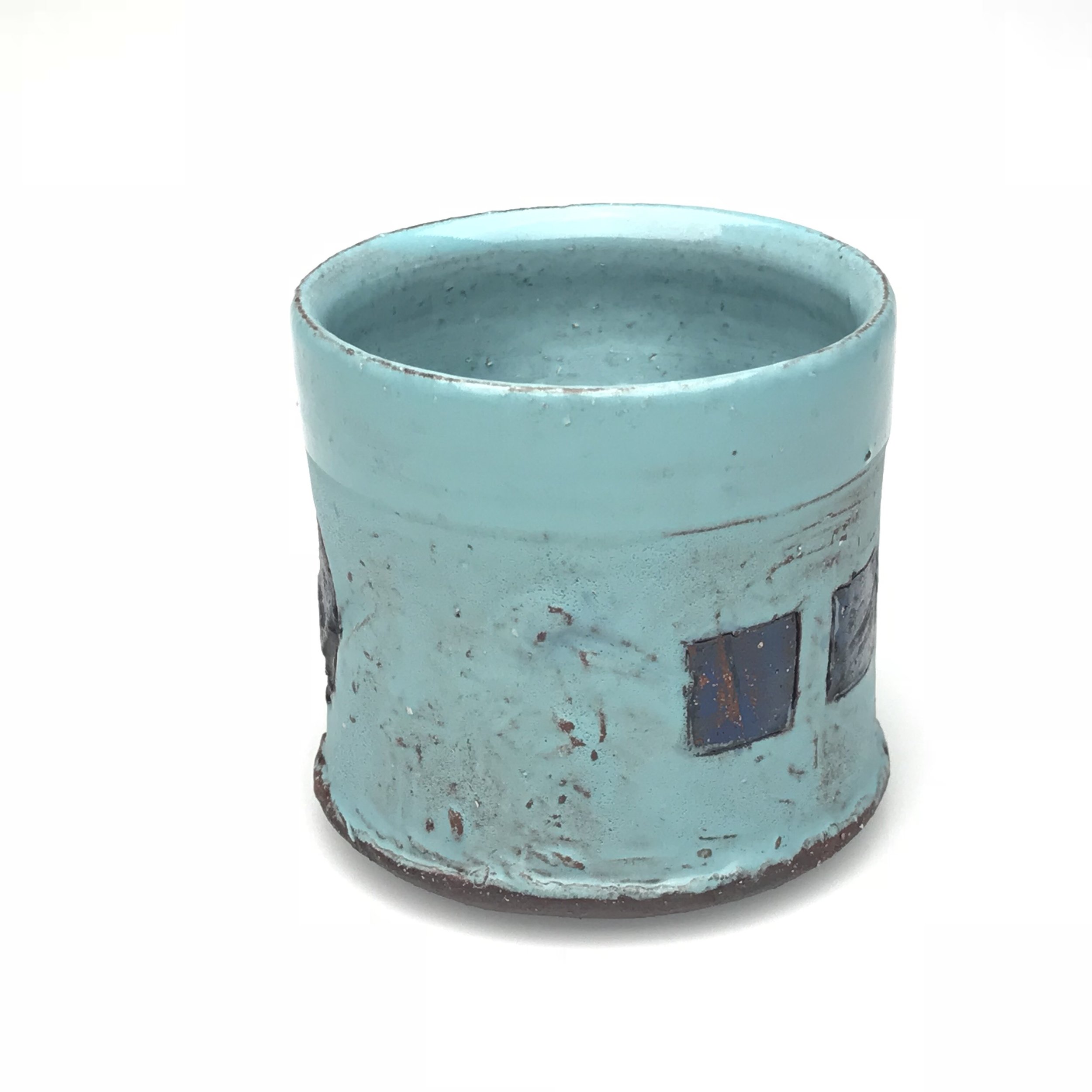 sold out
Blue Whiskey Cup
During a Reitz anagama firing, I was introduced to Dickel, a Tennessee Whiskey that became a crowd favorite. Mr. Dickel, this one's for you….
This ware is made from an earthenware clay and features bright vibrant colors. This piece is started on the wheel for by making a cylinder. Once off the wheel the piece is hand-worked to alter the surface and shape. The piece is then glazed and fired to 2100°F. After firing, the piece is sandblasted and wet/dry hand-sanded for a soft, smooth feel. Each hand-made object is unique.
You'll be please to know this ware is food safe and is also dishwasher safe, though I recommend a combination of the dishwasher and hand washing, since the nature of handmade pots are less durable than industrial. People have been known to put my earthenware pots in the microwave, but it is not recommend it because it is the iron (metal) that is giving the clay its rich red color. This high iron content could cause pots to crack in a microwave. I do fire my clay hotter than normal earthenware in order to vitrify the body and make it as durable as possible.
Sold individually. Approximate dimensions: 2.75" (D) x 3.25" (H).